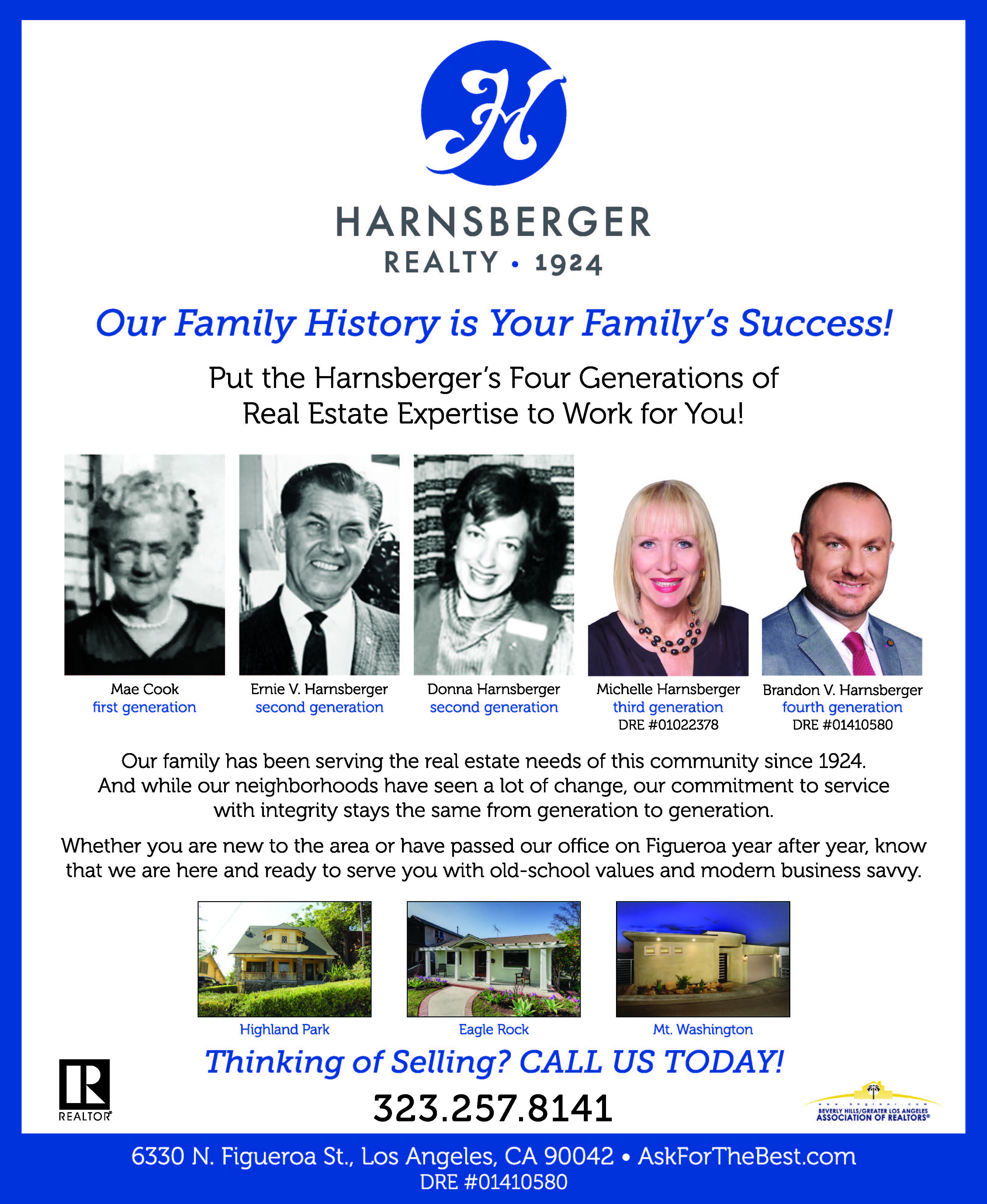 A Mainstay in Los Angeles Real Estate Since 1924…

Harnsberger Realty 1924 has been a reliable, rock solid presence in the Los Angeles real estate market for over 94 years. Not many companies can say that; nor do they have the in-depth knowledge and expertise we do. Come to our office and you'll be impressed by our welcoming client-centric approach, our long list of awards (including our "Top 10 National Office as a prior Red Carpet Franchise), and our amazing collection of over 350 photos on display representing LA history from the early 1900's era to today.

Old School yet Cutting Edge. Founded by Mae Cook, our business has been a family business through and through; and we continue to enjoy a tried and true reputation of success four generations later. Though we are arguably the oldest residential real estate brokerage in LA, we are up on our technology and considered cutting-edge. Under the helm of mother and son team Michelle and Brandon Harnsberger, we offer good-old traditional personal service, adhere to a strict REALTOR Code of Ethics, and are proud to have grown with the times to offer our clients the best talent and tools out there.

Focused on Every Client. More insightful, experienced and attentive local Los Angeles Real Estate specialists you simply will not find. Rooted in popular Highland Park, we specialize in the neighboring communities of Mt. Washington, Eagle Rock, and beyond.

Our main mission is and always has been to provide honest, reliable service. We represent a wide range of clients including first-time home buyers, investors and sellers of single-family residential, multifamily, fixers and commercial properties. We are also known for our prowess working with seniors and with trusts.

Rooted in Our Community. We give our all to protecting our clients' best interests and streamlining their transactions. Our dedication is further evidenced by the deep investment and involvement we continue giving to our local communities.